HOME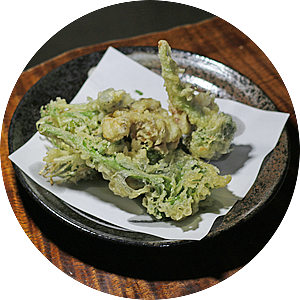 Tempura of vegetables in season and wild vegetable.
Natural favor abundant in Minakami.
We inquiring according to the season.
Please enjoy by all means together with proud SOBA.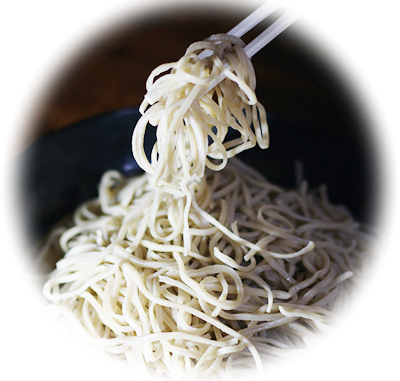 ごあいさつ
当店こだわりの手打ちそばは
国産そば粉100%に地元谷川岳の水を使用したラドン水を使用。
純手打ちの二八そばです。
かえしには、幻の砂糖「きっすい糖」を使い、
まろやかな甘みを引き出しております。
みなかみの山々へ分け入り採って来た、旬の山菜も当店の自慢です。
自然の恵みとみなかみの風土に合った、
皆様に愛される最高のそばを求めて努力してまいります。
みなかみにお越しの際は、是非、ご賞味ください。
Greeting
YABU-SOBA's Handmade buckwheat is Japan production of buckwheat flour 100%. NI-HACHI SOBA is pure handmade using the water of the local Tanigawadake. The KAESHI , Use a pure sugar and we pull out the mellow sweetness.
Came taken enters divided to the mountains of MINAKAMI , it is also proud of our season of wild vegetables.
Matches the nature of grace and of MINAKAMI climate , we will continue to strive for the best of buckwheat to be loved by everyone.
Try to eat When you come in MINAKAMI!